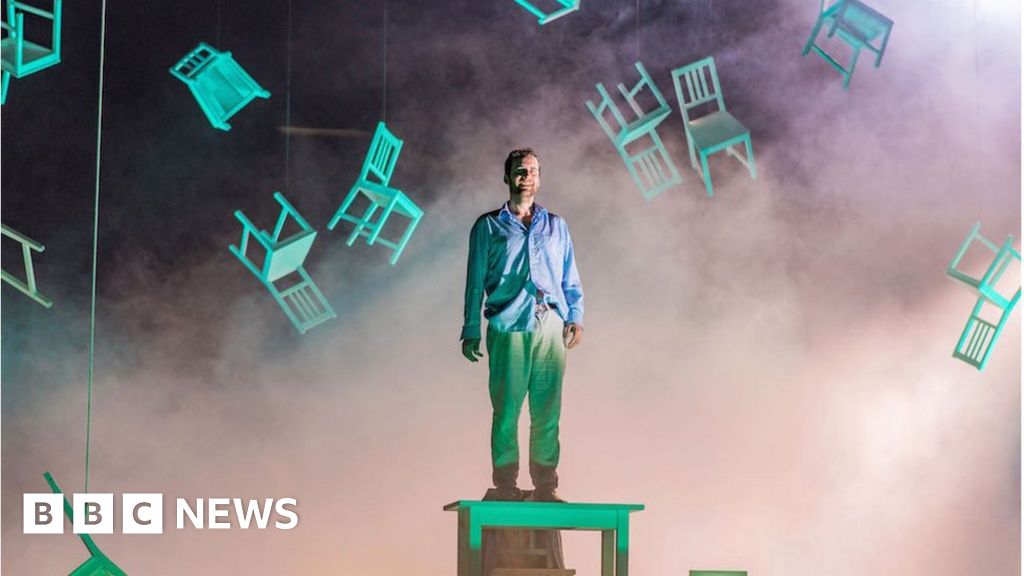 A play that warns about the dangers of conformity has come out top in Critics Awards for Theatre in Scotland.
Ionesco's Rhinoceros is a reworking of a classic piece that tackles the rise of fascism and Nazism in Europe.
It took four awards, including best production, best director for Murat Daltaban and best male performance for Robert Jack.
The awards, known as the CATS, were presented by actress Blythe Duff at a ceremony in Perth Theatre.
Ionesco's Rhinoceros was co-produced by the Edinburgh International Festival, Royal Lyceum Theatre, DOT Theatre and Istanbul international.
'Social miasma'
It also took best music and sound for Oguz Kaplangi.
Announcing the best director award, arts critic Mark Brown said: "The nomination of Murat Daltaban for his production of Ionesco's Rhinoceros has a particular significance.
"The play is a powerful warning about the dangers of conformity, of a mass succumbing to a social miasma that robs us of our culture, our freedom and, ultimately, our humanity.
"The times in which we live can feel like the 1930s with the film running slightly slower.
"That is particularly true of Murat's homeland Turkey, where freedom of thought and expression, not least the freedoms of theatre-makers, are currently under serious threat."
The Edinburgh International Festival also took two further awards for best design and best technical presentation for Flight.
'Group-think'
The Royal Lyceum topped the best ensemble category for its production of The Belle's Stratagem.
Jessica Hardwick took the best female performance award for her role in Perth Theatre's production of David Harrower's Scottish classic Knives In Hens.
Peter Arnott's new version of Compton Mackenzie's The Monarch Of The Glen for Pitlochry Festival Theatre won the best new play award.
The best new production for children and young people award went to Andy Cannon and Red Bridge Arts for Space Ape.
Awards co-convener Joyce McMillan said: "Fear, isolationism and irrational kinds of group-think are increasing forces in our world, and we're delighted that Scottish theatre – and many of our winning shows – continue to tackle these issues with such a thrilling mixture of wit, seriousness and theatrical flair."