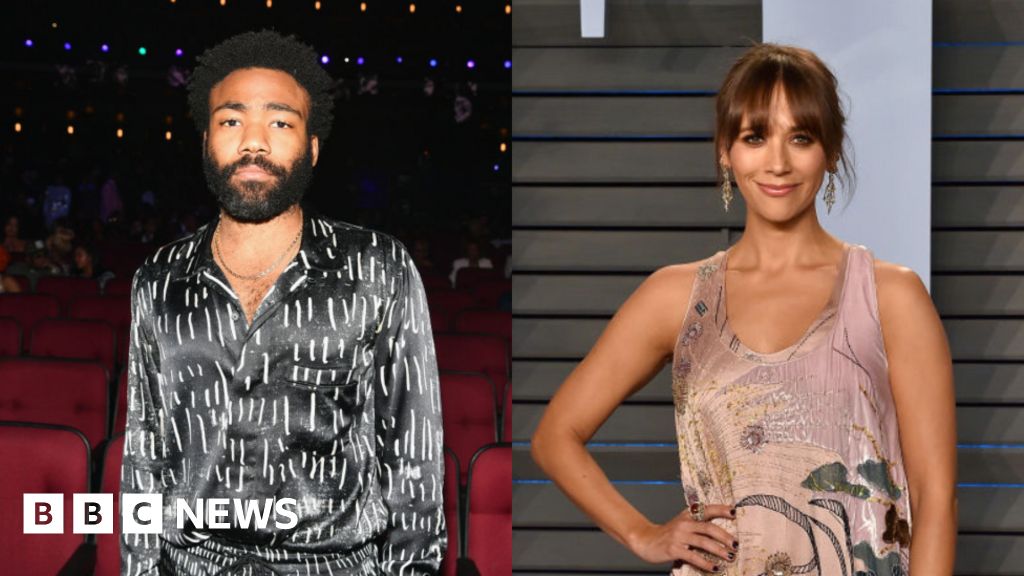 Actors Rashida Jones and Donald Glover have teamed up to make a "public service announcement" video for the Time's Up movement.
Its purpose is to create a better understanding of "workplace rules of engagement".
The animation is directed by Jones and narrated by Glover and discusses questions about sexual harassment.
It covers power dynamics in a working environment and what social interaction is acceptable.
The video is aimed at people who are "left scared, confused, maybe even a little angry" by "the current wave of sexual allegations", Glover explains in the narration.
"Do you simply not know how to behave at work anymore? Fear not," he says.
The questions addressed include "is it okay to greet your co-worker with a deep, full body hug or mouth kiss?" and "is it okay to tell your co-worker that you think they look sexy in their pants?"
The video explains some things are acceptable, including thinking your co-worker looks attractive – but advises against telling them.
It also addresses "where things start to get confusing", like when it comes to asking someone from work on a date.
Glover tells viewers to consider questions like "what kind of power dynamic exists" and whether "you have a more secure job [than your colleague]".
He lastly says its important to report anything you see at work that seems out of line.
"You weren't making the inappropriate comments or doing the groping, but you've seen it and you've heard rumours," he says.
Follow us on Facebook, on Twitter @BBCNewsEnts, or on Instagram at bbcnewsents. If you have a story suggestion email [email protected].
This article was originally published at: http://worldnewsweb.space/2018/06/donald-glover-and-rashida-jones-create-times-up-video/